Image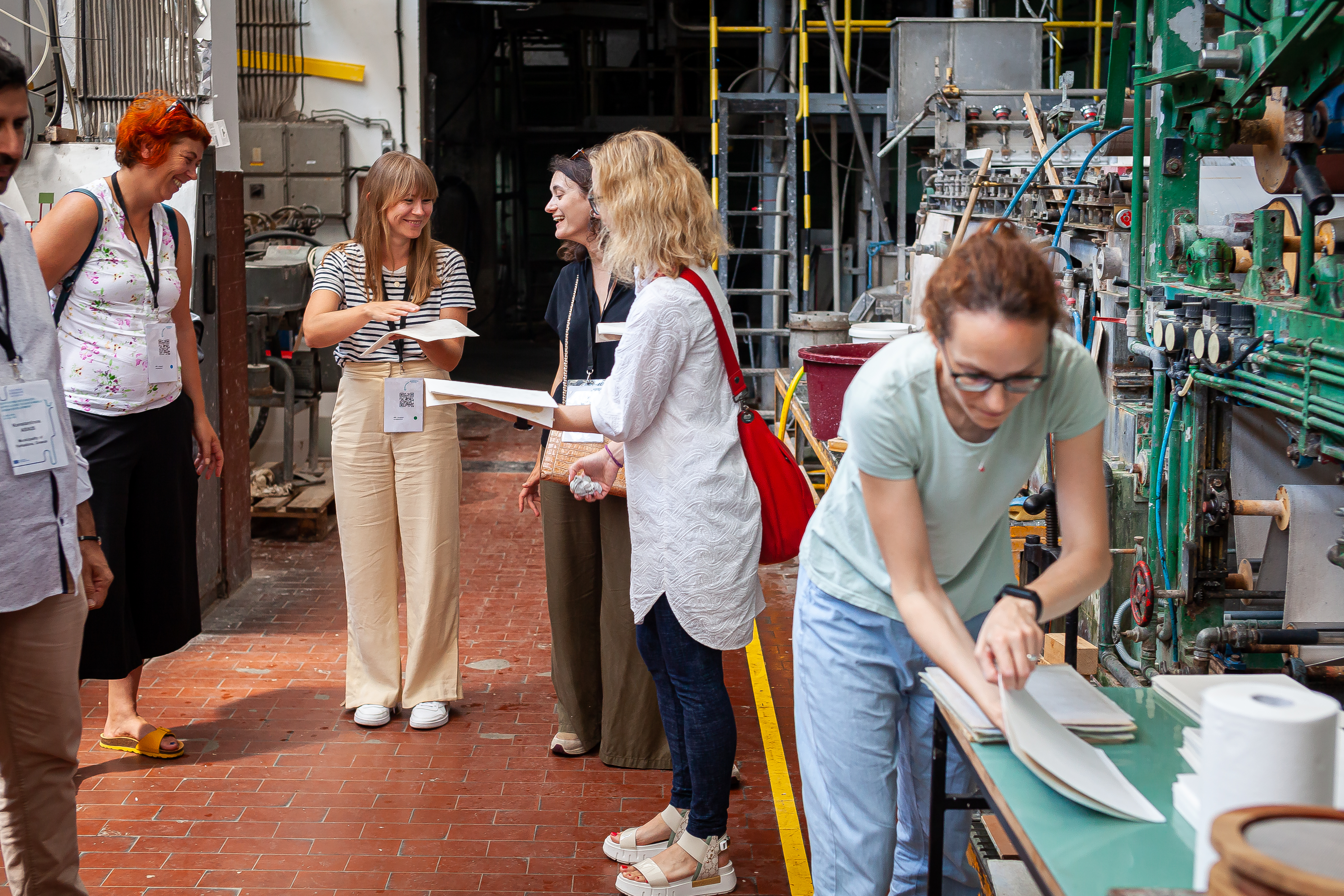 Reshaping policy, unleashing talents, shifting minds for the Green Transition: a EUI capacity-building event for European cities
As we strive to reshape policies and unleash talents, urban areas stand as crucial arenas for the unprecedented shift toward a greener future. However, navigating this path is not without its challenges.

In response to this urgent need for change, the EUI has hosted a capacity-building event dedicated to boosting the green transition forward. The initiative also represents an essential building block of "Just Transition," which encompass diverse approaches vital to a fair, inclusive, climate-neutral, and resilient society. 
It was a two-day immersive event in Tourcoing, in the Lille Metropole in the Hauts-de-France region. Easily accessible by public transport from Paris and Brussels, this dynamic event intended to equipping urban authorities with the skills and knowledge required to guide the green transition through the complex issues of reskilling and upskilling, financing, affordability, while ensuring participatory engagement.
What was on the agenda?
Built as a series of interactive sessions where European cities take CenterStage and share their stories, we have addressed three key themes of the Green Transition:
Anticipating Tomorrow's Green Skills: we have shared tools and examples on how urban authorities can forecast the skills needed and identify crucial gaps in practitioners' expertise.
Financing a Green Tomorrow: We have provided urban authorities with some custom-made tools to navigate funding mechanisms, making it all accessible and understandable. 
Nurturing a Green Mindset: Building a sustainable future isn't just about policies; it's about transforming behaviour. We have therefore explored the cultural shifts needed to scale up and mainstream green transition approaches. 
A tailor-made event for urban authorities
This event was tailor-made for urban authorities striving to lead the green transition. Drawing from the invaluable insights of the UIA study on Just Urban Transitions and the URBACT programme, we've designed this experience to meet the needs of our urban community. 
We especially welcomed small and medium-sized cities, particularly those in less developed and transition regions, as well as cities from Just Transition Fund regions. While urban authorities are our primary audience, we also welcomed delegates from other structures and institutions who share our vision for a sustainable future.
A publication with the highlights of the events will be released soon! 
Have a look a the photo library here
Reshaping policy, unleashing talents, shifting minds for the Green Transition: a EUI capacity-building event for European cities