Image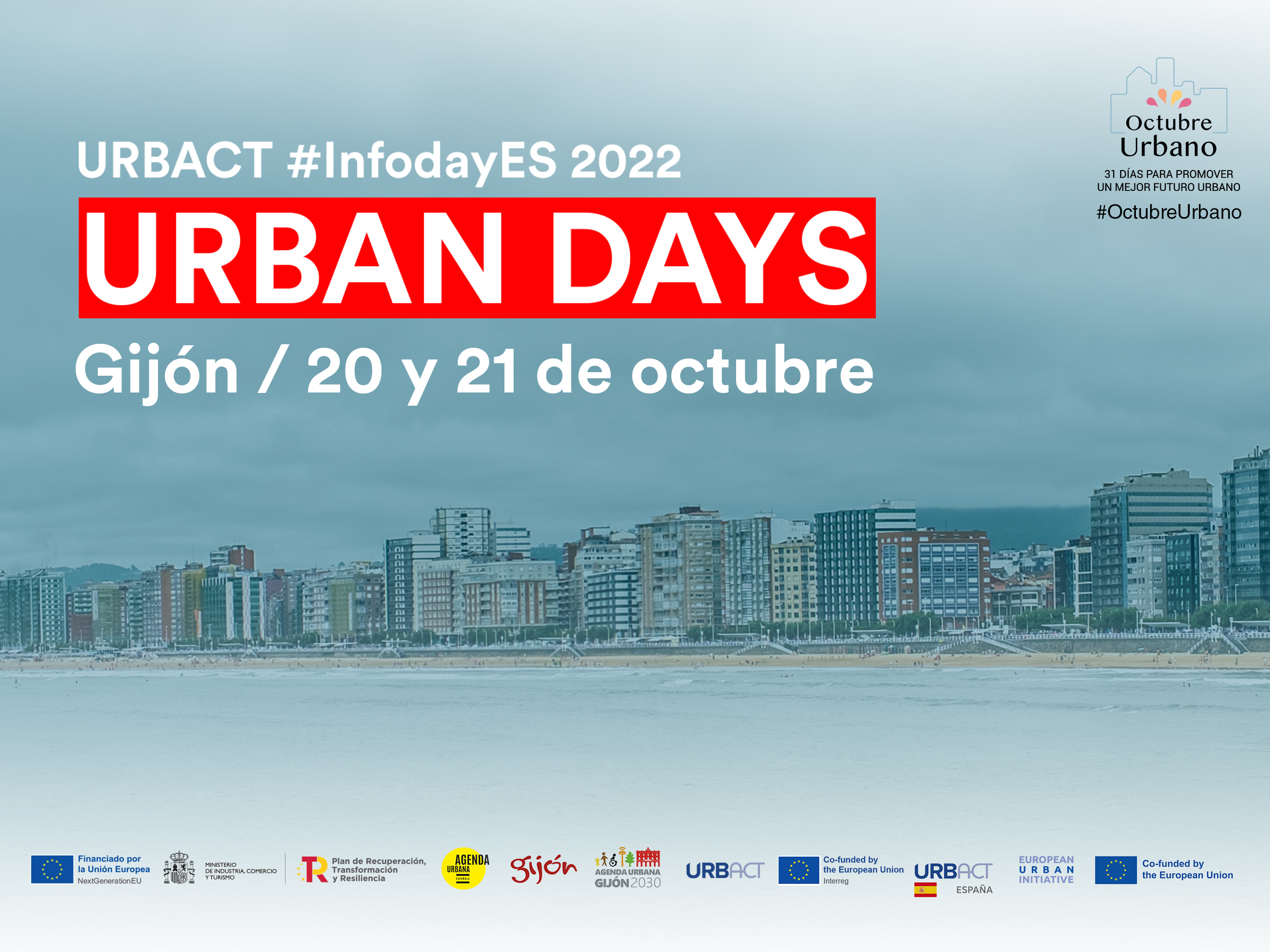 EUI at Urban Days 2022 #InfoDayES
The URBAN DAYS event in Gijón will host a technical seminar aimed to explain and advise the design of proposals linked to the first call for Innovative Actions under the European Urban Initiative. This call is scheduled to be launched at European level prior to the URBACT event in Gijón.
This workshop will be a replica of the seminar that will take place on October 19 in Brussels.
There will be a general presentation and individualized advice sessions for the design of proposals for the Innovative Actions Call for Proposals. All cities that wish to participate in this seminar will be able to work specifically on the design of proposals and applications.
This seminar will have two parts:
General presentation on technical information on project design and call for projects: application form; intervention logic; funding, eligibility rules, project budget; transfer mechanism; knowledge and communication, etc.
Individual Consultations with staff from the European Urban Initiative Secretariat. A maximum of 12 consultations will be held, of which 8 may be in Spanish and 4 in English for a duration of 15mins each maximum.
Cities wishing to receive these individual consultations should sign up by sending an email to es.urbact@gmail.com with the subject "URBAN DAYS Innovative Actions Seminar Attendance". Please specify: name, surname, city, and organization to which they belong.
15h45 - 16h30: General Presentation 
16h30 - 18h30: Individual Consultations
Click here to have a look at the agenda for the Applicant Seminar session on Innovative Actions Call for Proposals
EUI at Urban Days 2022 #InfoDayES