The EUI aims at sharing and capitalising on knowledge on sustainable urban development in providing accessible know-how information on urban matters. A knowledge base in support of improving sustainable urban development policy, strategy design, implementation and mainstreaming is currently being developed. The support to the Urban Agenda for the EU and intergovernmental cooperation on urban matters in order to effectively share and help develop evidence-based policy on sustainable urban development is also a key activity. The network of Urban Contact Points in Member States will facilitate the work at local, regional and national levels.
Capitalisation of knowledge
Building on 2014-2020 experiences of UIA knowledge, EUI knowledge activities aim at capturing, consolidating and enabling the uptake of outputs and results produced by the different activity areas of the Initiative. The capitalisation work concerns the outputs and results of EUI-Innovative Actions, capacity building (including URBACT IV) as well as Article 11 cities of the ERDF/CF Regulation and the mainstream Cohesion policy programme investments in urban areas and the Urban Agenda for the EU. The activities will take a format of different capitalisation exercises, carried out through dedicated policy labs (Knowledge for Policy Labs, Focused Policy Labs, and Thematic Reviews for Policy).
Portico, the European Urban Knowledge Platform
Portico, the gateway to urban learning, is the knowledge sharing and community platform for sustainable urban development in the EU powered by EUI. The platform provides easy access to the latest knowledge and practical resources from diverse partners supporting EU Cohesion Policy for just, green and productive cities. It also hosts the Portico Community, providing networking and peer exchange opportunities for urban practitioners across the EU.
Visit to Beta 2 Building 1
Network of Urban Contact Points
This knowledge in support of evidence and experience-based policymaking will be co-produced and disseminated via a single network of Urban Contact Points (UCP) in Member States operating in national language(s) and providing coherent information support to urban policymakers and practitioners at local, regional and national levels.
The network of UCPs that will be established by the EUI aims at:
increasing the number of urban policymakers and practitioners at local, regional and national levels in the EUI activities
improving the capacities of urban policymakers and practitioners at local, regional and national levels in sustainable urban development
incentivising stakeholders, in particular, Managing Authorities, to benefit from the support and opportunities offered by the EUI
The ambition of the EUI is to increase awareness of urban policymakers and practitioners at all levels of the EUI, the Urban Agenda for the EU community, as well as the public at large, by communicating and disseminating:
support tools and knowledge available in the area of sustainable urban development
outputs and results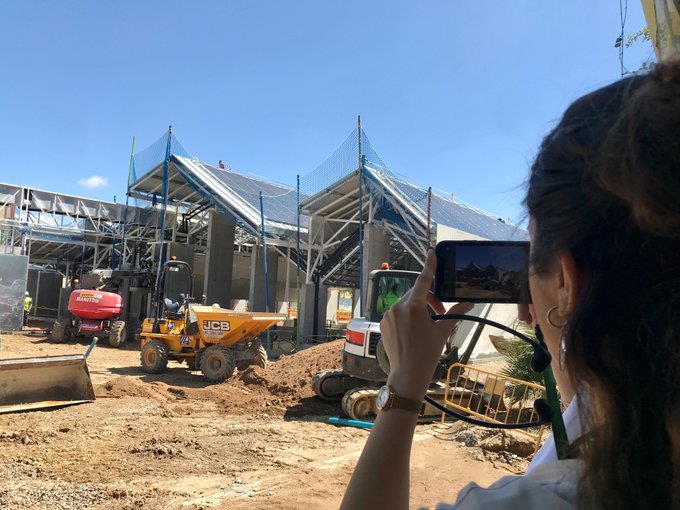 Sevilla