Image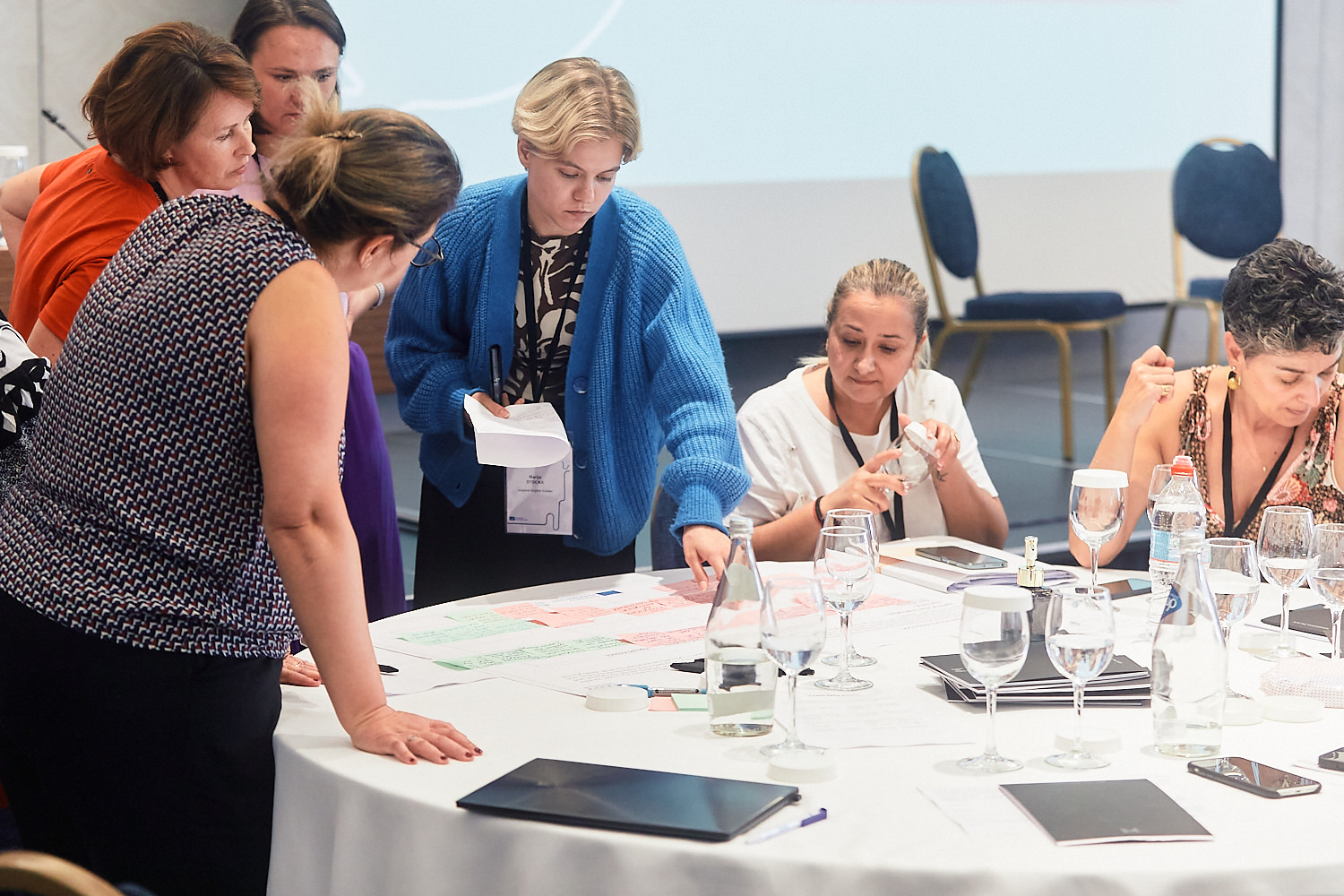 EUI Peer review in Coimbra
The EUI organised a peer review in Coimbra, Portugal, on 28-29 November 2023.
Three cities had their Sustainable Urban Development strategy reviewed at this event: the Intermunicipal Community of the Coimbra Region (Portugal), the Municipality of Igoumenitsa and the Association for the Development of West Athens. The review was led by 18 peers, i.e., urban practitioners from across Europe, who shared their experiences on Sustainable Urban Development.
Through a series of interactive sessions, cities under review and peers built their capacities on:
Ensuring continuous stakeholder engagement, from strategy design to implementation and evaluation.
Connecting planned actions to existing financial schemes.
Monitoring a strategy with correct and objective indicators.
Ensuring the sustainability of services with a shrinking population.
Planning for the long-term and for the continuity of the strategy.
Ensuring metropolitan fringes benefit from EU and national investments.
Improving tourism and territorial branding.
In total, 20 cities across Europe participated in this event and shared experiences these specific challenges related to the design and implementation of Sustainable Urban Development strategies.
Interested in what happened? Please consult the presentations of the two days and from the site visit!
EUI Peer review in Coimbra