Image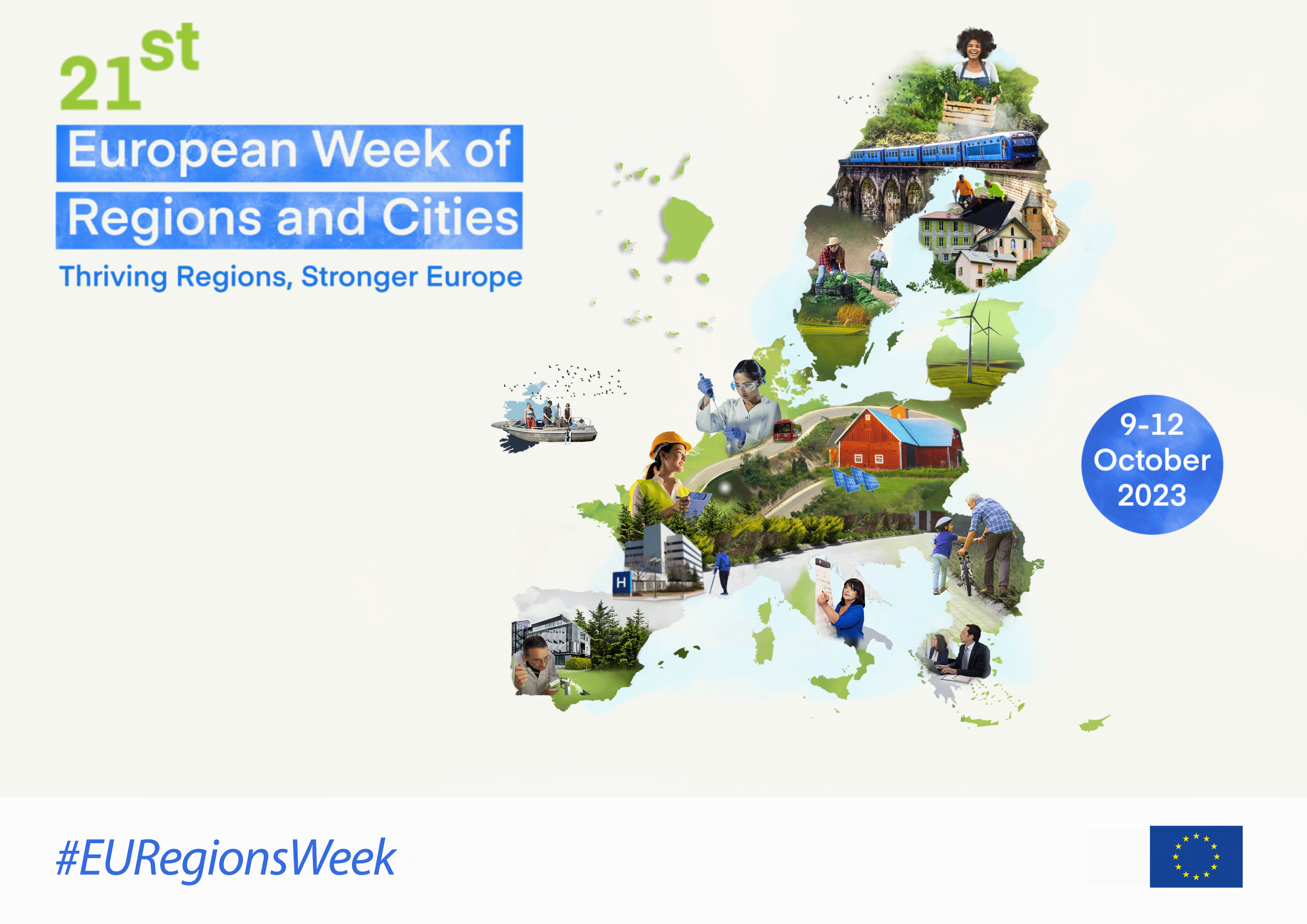 Join us at the European Week of Regions and Cities 2023
We are getting ready to meet you at the annual European Week of Regions and Cities 2023! Register now for our sessions and find out more details about what we have planned for you.

EUI will be present at EURegionsWeek from 9-12 October with 4 sessions. Do not miss them! We will:
debate on sustainable tourism with the Urban Agenda for the EU Partnership - 10 October, 

2:30pm3:30pm CET 

- REGISTER
         Discover their Orientation Paper
Interact with urban practitioners on green transitions in cities and present accessible knowledge - 

10 October, 4:30pm-6:00pm CET - REGISTER
Just Urban Transitions study available here
discuss EUI's capacity building offer and peer learning in post-industrial regions - 11 October, 2:30pm-3:30pm CET - REGISTER
         Everything about Capacity building for cities
launch and give a tour of the new knowledge platform Portico - 11 October, 

10:30am-

10:45am CET - REGISTER
         Everything about Portico (soon)
In addition to our session, don't miss the UIA cities sharing their bold experiences! Register to the workshop that will provide in-depth understanding and transferable practices from the UIA cities of Tilburg (NL), Kosice  (SK) and Turin (IT) on how municipalities can involve young people in urban transformation processes and empower them to become equal partners.
Register for the sessions now!
This year the event is on site and we are so excited to have the opportunity to meet you in person! We will be present at our stand in the exhibition area, throughout the event. Come and talk to the team about sustainable urban development, innovative experiments, capitalisation and capacity building activities.
The European Week of Regions and Cities
The European Week of Regions and Cities (#EURegionsWeek) is the largest annual event in Brussels dedicated to cohesion policy. Co-organised by the European Committee of the Regions and the European Commission, the 21st edition will take place from 9 to 12 October 2023, with an agenda of more than 200 events. All activities will take place in Brussels. The full agenda is available on the event website and registration is open.
The 2023 edition focuses on six topics:
Regions in post-industrial transition
Retaining talent for regional growth
Small and mid-size urban centres driving growth
Breaking barriers to cross-border cooperation
Local energy shift for security and sustainability
Promoting social innovation