Image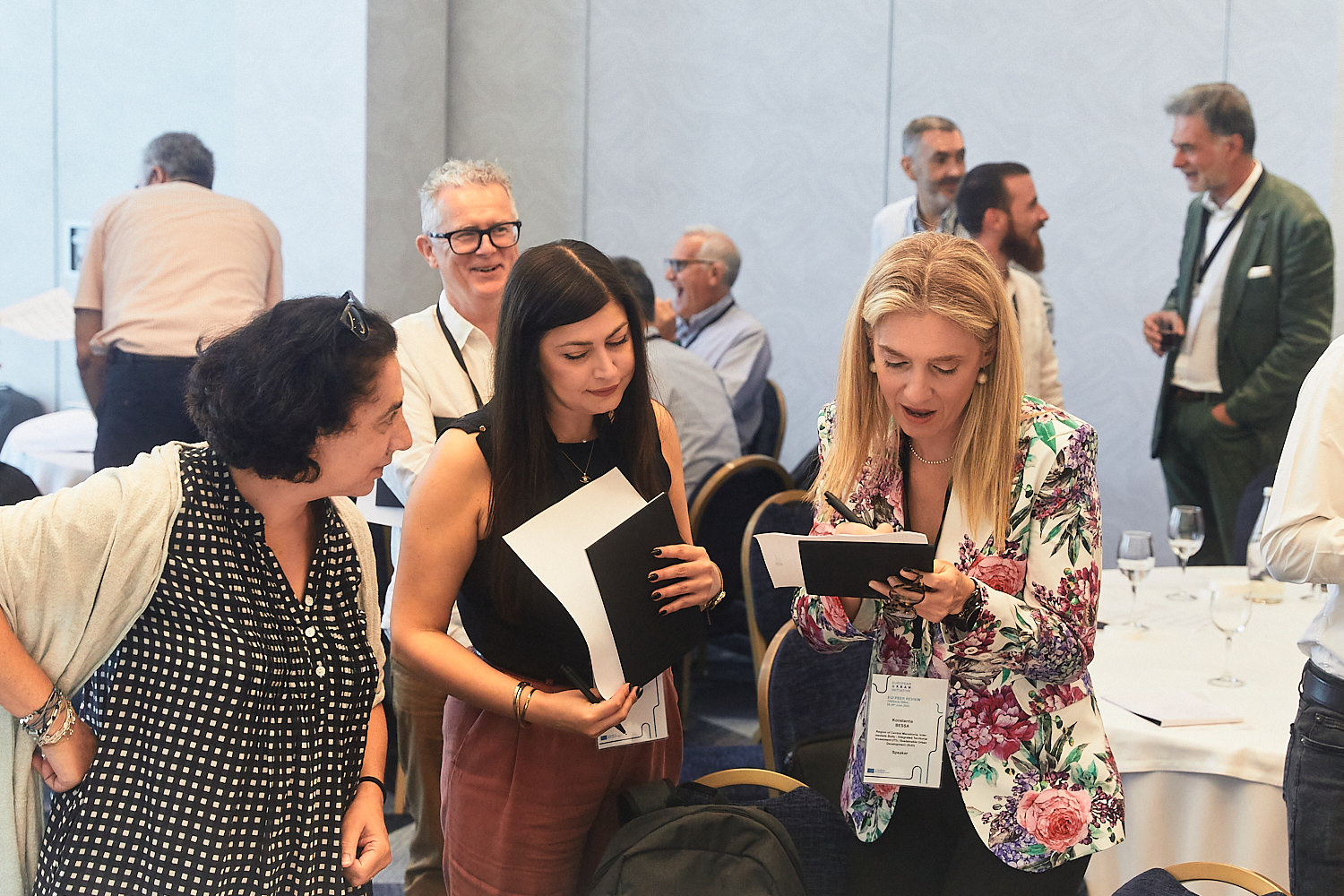 EUI@EURegionsWeek: All the knowledge cities need for green transition
Join us at the European Week of Regions and Cities to find out more about knowledge for cities in green transition and the European urban knowledge platform being developed by EUI
Cities are essential to deliver the green transitions on the ground and to achieve the ambitious goals of the European Green Deal. Evidence-based knowledge, multi-stakeholder approaches, good governance and inclusiveness are key to developing and implementing strategic and integrated city visions that bring together many policy areas and sectors. In this context, cities with an industrial past in particular need to face the impact of economic change and ensure an effective and equitable transition to a green economy. 
This session will introduce Portico, the new EU platform on urban issues, and the European Urban Initiative's offer to provide relevant knowledge for a local net-zero green transition.  The session combines more frontal presentations and discussions with participatory activities in the form of group work. After an introduction to the Portico platform, a panel discussion with representatives from EC-DG Regio, UAEU, EC-DG RTD and URBACT will discuss the links and complementarities between EU organisations and initiatives.
Following the panel discussion, up to 4 parallel group sessions will explore the multi-level governance, cross-sectoral, inclusion as well as the long-term agenda aspects of transition, making the use of Portico and other knowledge sources more tangible through the discussion of different roles, tools, and steps towards green transition strategies.
The participatory session also aims to build on findings of the Just Transitions Capitalisation Activity led by Urban Innovative Actions and gather input from the audience on their capacity and knowledge building needs to implement Green and Just Transitions in their cities.
Speakers:
Pia Laurila, European Commission, DG REGIO
Representative of the Urban Agenda of the EU Partnership on Greening Cities
Maria Yeroyanni, Senior Expert, European Commission, DG Research & Innovation
Jenny Koutsomarkou, head of knowledge and communication,URBACT
EUI@EURegionsWeek: All the knowledge cities need for green transition