Image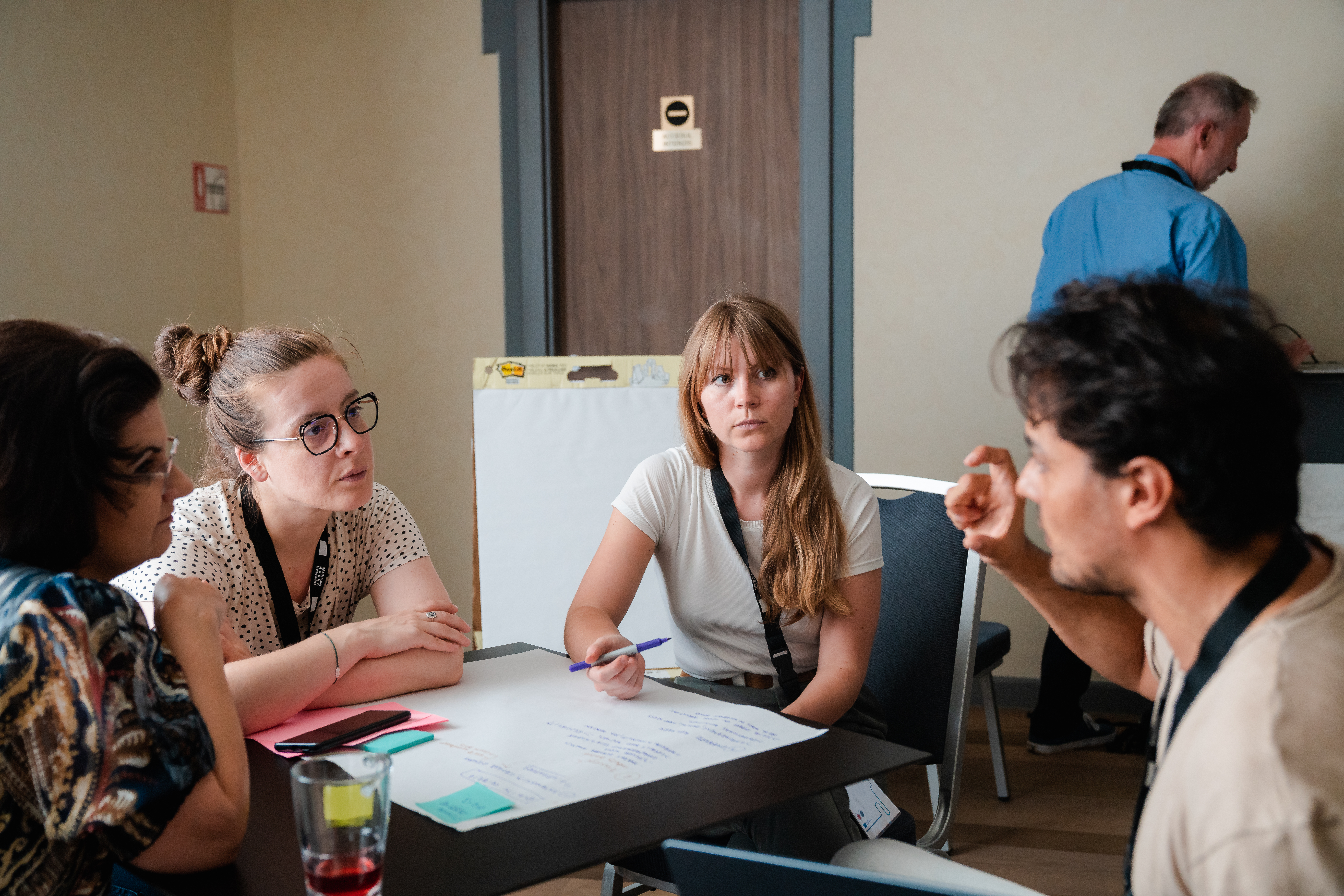 Delivering high quality Integrated Territorial Investments in Croatia
Our very first country-specific event on Integrated Territorial investments (ITIs) in Croatia took place in Zadar.

Croatian cities gathered in the city of Zadar to discuss about the challenges of implementing genuinely integrated strategies for SUD. Together, they improved their capacities to deliver high-quality ITI mechanisms.
During the 2014-2020 programming period, Sustainable Urban Development was implemented in Croatia through the ITI mechanism in the country's eight largest cities. For the 2021-2027 period, the ITI mechanism for Sustainable Urban Development has been extended to a total of 22 Croatian cities. The aim is to strengthen sustainable growth, multimodal city mobility, and encourage integrated and inclusive social and economic development in urban areas of all sizes. 
Learning from international case studies, past experiences and experts in SUD strategies, Croatian cities learned how to better integrate sectors and territories to achieve these goals. 
What was on the agenda?
Active learning was the main focus of this 2-days event. Participants attended workshops, field visits, case studies presentations and worked hands-on concrete examples. The event addressed 3 key themes for the implementation of ITIs in Croatia:
The opportunities and obstacles of cross-sectoral integration for the implementation of ITI strategies. International speakers shared their experience and expertise in strategically combine multi-sectoral and multi-dimensional interventions. 
Enhancing innovation and entrepreneurial infrastructure in urban ITI areas. Participants attended a session and a workshop on models of innovation districts and best practices at international level. Besides that, they learned how to link with funding possibilities of entrepreneurial support institutions within the ITI mechanism in Croatia.  
Maximising the impact on the development of functional urban areas (FUAs) and territorial integration. Special emphasis was given to how to facilitate more participatory approaches to project development and implementation by encouraging cooperation rather than competition between different urban authorities. 
Why Zadar? We discovered more during our study visits
n the previous programming period, the city of Zadar successfully implemented Integrated Territorial Investments (ITIs). Through these initiatives, the municipality underwent significant transformations, revitalizing physical spaces and enhancing city services.
During our event in Zadar, participants had the unique opportunity to delve into the city's remarkable achievements through engaging study visits. These visits focused on:
Revitalizing the City Center: Explore the transformation of key locations in the city center, including the St. Nicholas Monastery, a university building, and a youth center in the former military base area.

Fostering Business Growth: Witness the development of robust business infrastructure with a new business incubator and the expansion of a dynamic business zone.

Advancing Mobility Services: Experience the cutting-edge digitalization of mobility services and infrastructure, featuring intelligent traffic systems and the innovative technologies driving the Zadar Urban Mobility 4.0 project.
Who participated to this event? 
This event was tailor-made for urban authorities and practitioners from the 22 Croatian cities implementing ITIs int he 2021-2027 programming period: 
centres of urban agglomerations: Zagreb, Split, Rijeka and Osijek.
centres of larger urban areas: Zadar, Slavonski Brod, Pula, Karlovac, Sisak, Varaždin, Šibenik, Dubrovnik, Bjelovar and Vinkovci.
centres of smaller urban areas that are County seats: Koprivnica, Vukovar, Čakovec, Požega, Virovitica, Krapina, Gospić and Pazin.
All documents and resources are available on this website. 
Delivering high quality Integrated Territorial Investments in Croatia