Image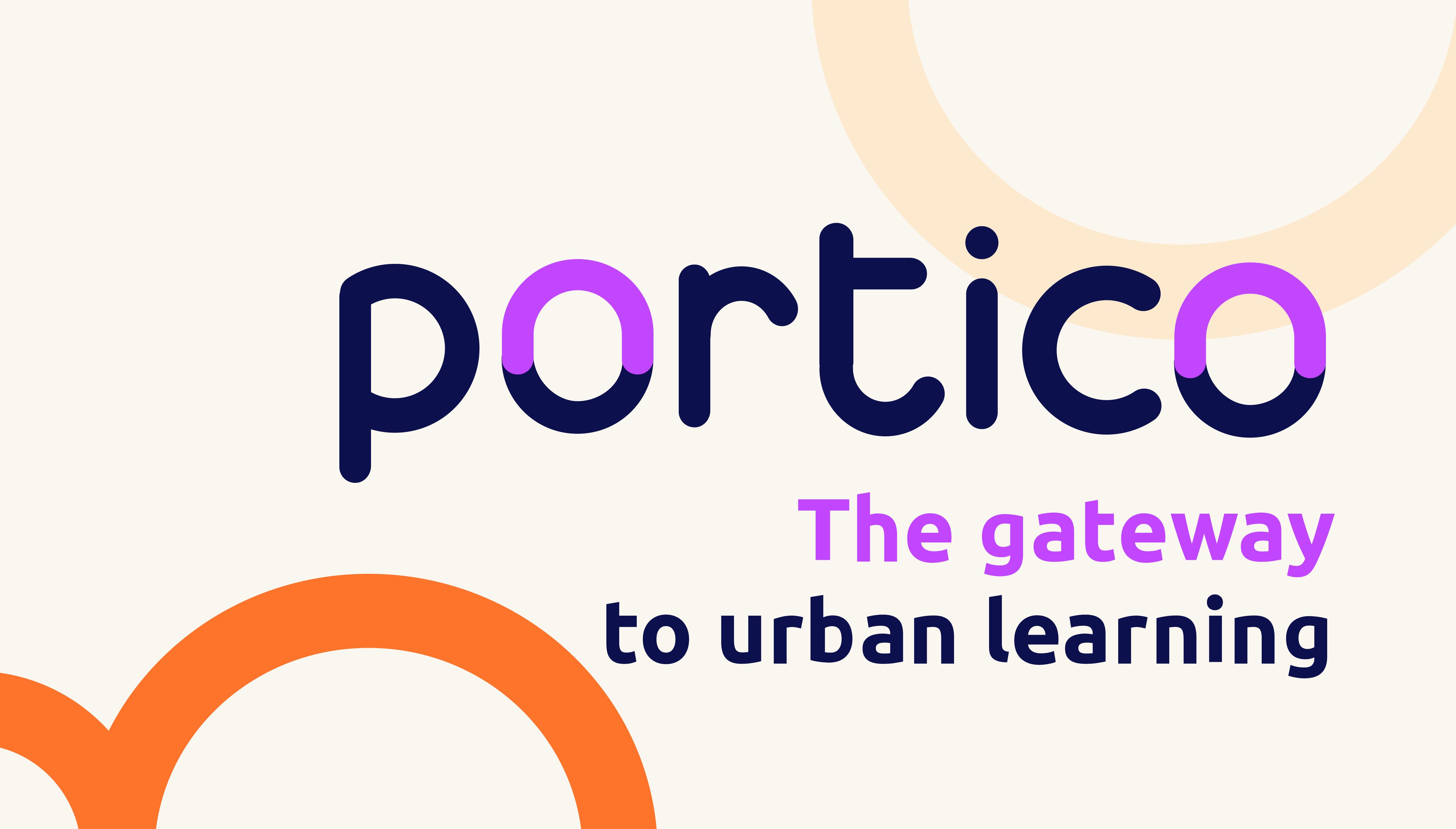 PORTICO: your gateway to urban learning
All the knowledge you can get!
EUI is developing a platform to the latest knowledge and know-how on sustainable urban development and you will soon have the access to it! Are you ready to join us in supporting better sustainable urban policy and design? Through Portico, EUI is taking a step further to connect European urban practitioners and actors with a wide range of knowledge, people and initiatives at EU level.
Help us shaping Portico features and tools, complete this survey and you may then be contacted for dedicated interviews or user-tests.
What is Portico?
Portico is a collaborative platform, the entry door to the existing and growing knowledge in support of better sustainable urban policy and design in Europe. It ensures an easy access to the horizontal and thematic urban knowledge and know-how.
Portico will build on the knowledge produced by the European Urban Initiative, key EU Cohesion Policy stakeholders and other initiatives at EU level. It will consequently provide a wider access to a cluster of thematic and operational knowledge by all those working in the field of sustainable urban development.
Portico is not just a static knowledge depository, rather, it is a vibrant platform that provides an opportunity for all European urban actors to network, exchange, discuss and receive tailored advice on their local challenges, and share the news of their latest projects, publications and events.
Portico facilitates community building and exchanges between cities across the continent who face similar challenges and enables them to connect with their peers to collaborate on policy design and knowledge transfer, capacity building activities, and have an effective dialogue with their Urban Contact Points at national level. 
Who are the Portico Pioneers?
Portico is a collaborative project, the result of a rich partnership between EUI and many valued partners. Portico Pioneers comprising of URBACT, Interreg Europe, Joint Programming Initiative Urban Europe (JPI Urban Europe), International Urban and Regional Cooperation (IURC), the European Commission Joint Research Center (JRC) and the Directorate-General for Regional and Urban Policy, have taken an active role in the design of the platform. This partnership has come together to conceptualise and implement various phases of the platform to ensure the highest added value for the user.
The knowledge, tools, methodologies, practices and lessons learned by Portico Pioneers has contributed to the richness of the platform, as well as its ambition to bridge the gap, build upon and complement the fragmented landscape of urban knowledge and community in Europe.
In the longer term, the platform will link to the other urban knowledge initiatives, which are among the most important at EU and international level. More and more organisations will be invited to become partners of the platform to build a comprehensive panorama of urban actors and learning. 
When can you get your hands on Portico?
Portico is currently being developed. The first publicly available version is anticipated for Autumn 2023. During this time, EUI will continue to gradually build Portico with evolving content and improving features with the input of various actors and users. Portico's ambition is high; placing itself as a one-stop-shop for all things urban in Europe is an especially bold objective which is only possible through time and effort, making Portico a progressively realised platform.