Image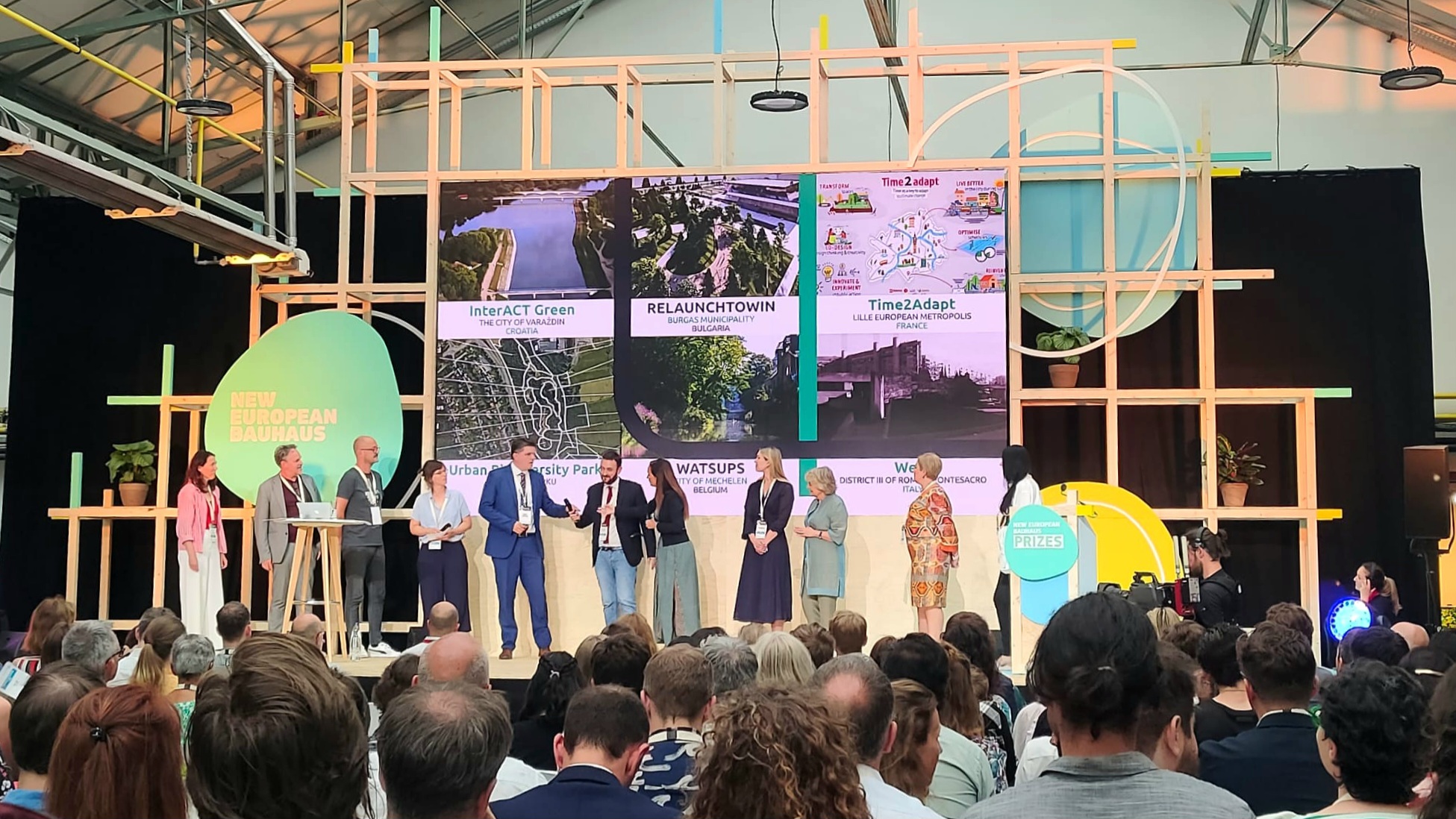 European Urban Initiative: meet the winners of the first call!
Today, the 14 selected projects of the first EUI - Innovative Actions call were announced during the NEB in Regions and Cities event in Brussels
Designed to support urban innovation and cities' capabilities to  build urban development, the first EUI-IA call was looking for project proposals to deliver sustainable urban development through the three NEB core values and to inspire other Cohesion Policy projects. The call was dedicated to four themes:
constructing and renovating in a spirit of circularity and carbon neutrality
preserving and transforming cultural heritage
adapting and transforming buildings for affordable housing solutions
regenerating urban spaces.
The call generated a strong interest from all over the European Union, with 99 applications from 21 EU Member States. The selected 14 projects come from varied EU urban context not only in terms of size (8 projects are located in small and medium size cities with less than 250,000 inhabitants) but also geographically (12 EU Member States).
Commissioner for Cohesion Policy and Reforms, Elisa Ferreira, said:

"The EUI first call projects announced today reflects a broad range of innovative ideas how to improve our quality of life by making our cities, suburbs and neighbourhoods smarter, greener, connected, social and closer to us all. I encourage cities to innovate and turn your cutting-edge ideas into real European public good. "
Xavier Bertrand, President of the Hauts-de-France Region said:

"Thanks to the rich work of urban actors from 21 Member States, new ideas and approaches can be developed in Europe by integrating the values of the New European Bauhaus: sustainability, inclusion and aesthetics. The highly innovative and integrated solutions selected by the Region and the Commission will allow citizens to experience new ways of building greener and more inclusive cities. I would like to congratulate the winners of this first call for proposals and encourage cities to submit ideas for the second call, launched at the end of May. The Hauts-de-France Region is fully committed to supporting the implementation and transfer of projects that reflect the diversity of European urban contexts and challenges".
The ERDF will finance 80% of the cost of selected projects. Each project can receive up to €5 million. Part of this funding the projects will dedicate to the transfer of innovative solutions to other cities in Europe with aim to have an even bigger impact, especially in cities and regions most in need of transformation support towards the green future.