Image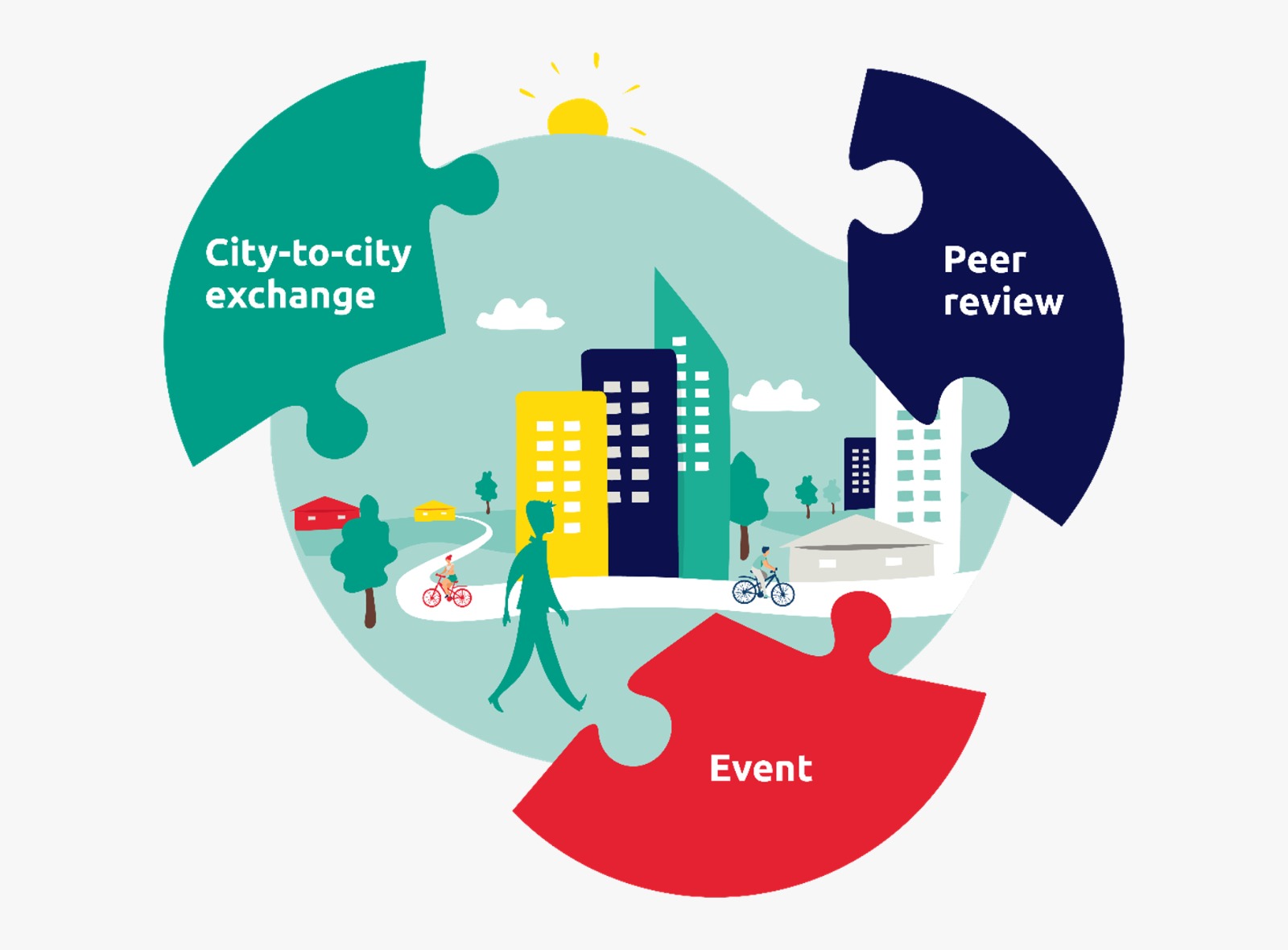 EUI capacity building offer is launched!
EUI's capacity building offer has been officially launched this 17 March at Cities Forum in Torino.
Cities interested in building their capacities in order to better design and implement integrated, place-based sustainable urban development strategies will be able to benefit from our capacity building offer:
City-to-city exchanges
Peer reviews
Events
View the slides presented at the Cities Forum session
Save the date
City-to-city exchanges: Call for applications
4 April to 17 November (7.5 months)
Peer reviews: Call for Cities under Review
4 April to 29 May (8 weeks)
Peer reviews: Call for Peers for Peer Review in Thessaloniki, end-June
April (4 weeks)
Capacity Building events
7-9 June (tbc) : Delivering high-quality urban CLLD, Timisoara, Romania
4-5 July (tbc): Supporting an integrated approach to urban innovation, Ljubljana, Slovenia
Support to applicants
Applicants webinar for city-to-city exchanges and peer reviews.
5 April, 10:00 CEST
Follow us on social media and stay tuned to our website for more information!